To protect your home or office in Perth, you need to use a high-quality CCTV camera. But only getting the camera is not enough, you need to follow some steps that will ensure safety and security. The steps that we will discuss today are mostly technical, but if you follow them carefully, you can keep your place protected from miscreants or criminals.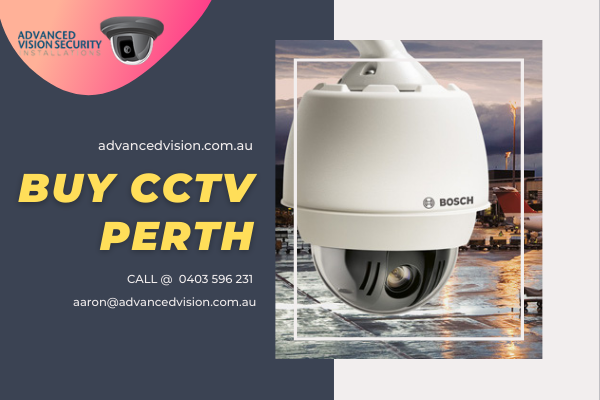 Now let us delve into the steps that you need to follow.
Buying High-Resolution Cameras
High-resolution cameras offer clarity and detail. So, to secure your place, installing a high-resolution CCTV in Perth is a must.
There is a wide range of security cameras available in the market and it can become pretty confusing when selecting the perfect model to suit your needs. Nevertheless, you can go for a cost-effective solution as high-resolution cameras have now become affordable.
These systems are also equipped with night vision feature that you need to turn on to detect security breach or suspicious activities at night. Also, before buying, make sure that you get a waterproof camera with the ability to capture everything in detail even when it's raining.
Use Multiple Cameras
Using multiple high-resolution cameras is the best way to go when it comes to keeping your place safe and secure.
Only covering one area might not be enough for which you need contact professionals who provide CCTV camera supply and installation. These professionals will find the appropriate areas and install the cameras so that you can get better coverage.
If you have the budget you can buy cameras that offer 4K resolution, otherwise, you can stick with the 1080p ones.
Using a Stable Network
For seamless recording with high-resolution cameras, you need to have a stable network that offers higher bandwidth. The reason behind this is high-resolution cameras have more megapixels compared to the standard definition and this requires strong connectivity and better network speed to record and send the footage if and when required. So, if you do not have one, you need to set up a network that is recommended for the camera. To know more about this you can call professionals who have in-depth knowledge in this field.
Look For Reviews before Buying the Camera
Before buying a security camera it is essential to check the online reviews to determine its performance. If possible examine the footage quality on the internet. Or, you might have to visit the local dealer.
Examining the footage quality in varying weather conditions such as rain, snowfall, etc. will help you to buy the perfect product for your place. Also, look for the features that the camera has, and if you are not sure, ask the dealer about to walk you through them.
Prepare for Enhanced Storage
To secure your place you need to make sure that the high-resolution CCTV in Perth is working properly. However, for the device to store your footage without deleting previous ones, you need to have enough storage.
Since the resolution of these cameras is very high, the size of the recorded footage is more compared to the ones that provide the standard definition. But the good thing is that storage for CCTV footage has now become affordable so won't be facing many problems.
Looking To Secure Your Place with CCTV Camera? Get in Touch With Us Today
If your wish to secure your place by installing a high-resolution CCTV in Perth, get in touch with us at Advanced Vision Security Pty Ltd today. With years of industry experience in security and surveillance, we install the best systems with precision to ensure that your place is always protected.